Hi all,
hope you wrote exams well and waiting for result now.
We like to help you in evaluate yourself for AIIMS Nursing officer exam. so many persons wrote exam on 15.09.2019 and waiting for results now. AIIMS result for nursing officer exam will be out in ten days. We have collected memory based Questions with help of our students and put on this page. kindly share with page so that everyone can get maximum benefit.
We have included maximum image based questions on this collection
We have added all arithmetic and GK questions which came in recent AIIMS Nursing officer exam 2019.
We like to thank all our students for helping in collecting this question paper of AIIMS Nursing officer exam 2019.
Join Metier Nursing Academy for assured success .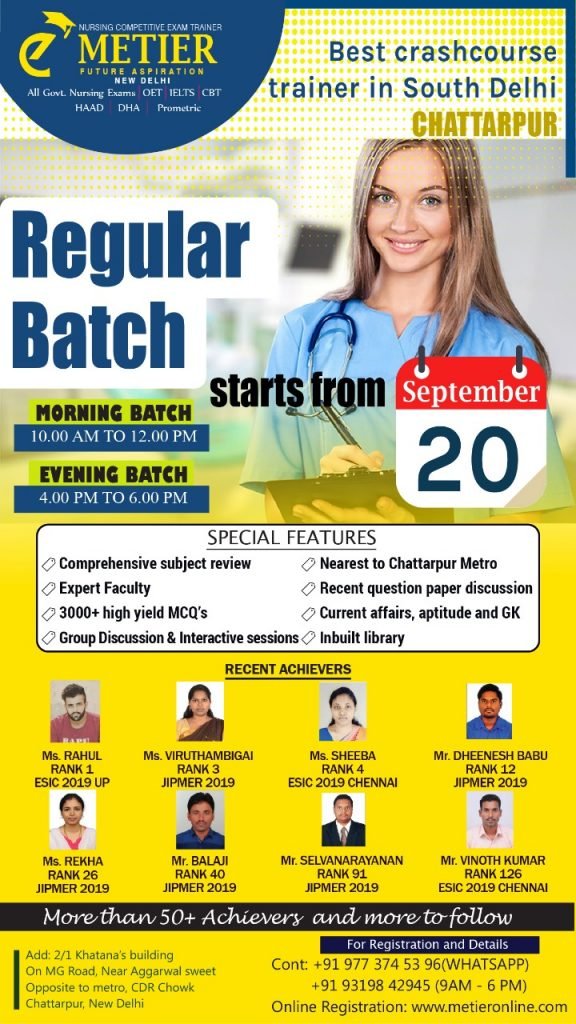 we give coaching for competitive nursing classes and English language courses at our center in chhatterpur.