Welcome
to
Metier nursing Acadmey
We'd love to meet you and let you the perfect solution for your nursing career.
Our Vision as Coaching institute to enhance Indian nursing aspirants to achieve superior knowledge with critical thinking and skills for increasing demands of Global healthcare & success in their nursing career.
We conduct coaching classes for nursing aspirants to make them success in nursing career.
Metier Nursing Academy [formerly known as Metier Institute (or) Metier Institute] is a place for world class nursing education that enables young Nursing Aspirants to achieve their dream Nursing career in growing healthcare sector. Metier coaching student nurses & professional staff nurses since 2016. We were having our 1st center @ Kishangarh village, near chhattarpur. Now we have developed our new center @ heart of the city in chattarpur , Opposite to chhattarpur metro station [ click here to find us on google map ]. Teaching faculties of Metier Nursing Academy has been drawn from highly qualified & experienced nursing professionals from reputed Central Govt. Institutions of national importance like AIIMS & JIPMER.
Our faculties provide personalised attention to individual nursing students to understand nursing & medical concepts thus leads to improve their knowledge and problem solving skills. We make our students to understand high yield topics & prepare them for effective answering in all Govt. competitive Nursing examinations. Every year thousand of nursing students & Nursing officers attend Special crash courses & crack tough nursing exams like AIIMS, JIPMER, DSSSB,PGIMER & Kerala PSC with ease in short duration. Also our simple, practical & focussed approach to medical & nursing subjects will help nursing aspirants to update knowledge with essential skill needed to become professional nurses/Nursing Officer.
Our dedicated Metier expert team provides step by step support for nurses from applications process to final selection & joining process. similarly we provide updates & news about nursing exams & Post graduate nursing courses through Whatsapp & our Facebook page.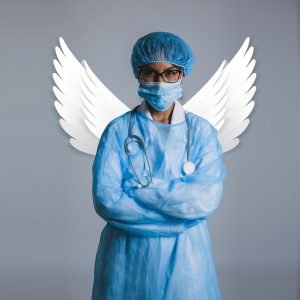 Metier nursing academy offering one the best nursing coaching classes for nursing aspirants across country who prepare for tough nursing exams like AIIMS, JIPMER, PGIMER in a view to establish THE BEST NURSING COACHING INSTITUTE IN INDIA.
      Throughout a journey of four year , Metier Institute has been at cutting edge of real learning and promoting best practices in providing best nursing coaching classes & right guidance on "How to prepare for nursing competitive exams & IELTS/OET.  Today, It's known as top nursing coaching institute in India, with excellence in nursing education.
     Metier Nursing academy has acquired rare distinction of achieving  The Best coaching center for Staff Nurse/Nursing officer entrance examinations with national level highest success rate.  Learn from Best Nursing coaching center in India to achieve your dream job in healthcare sector. 
      Leading Government and Private Nursing institute faculties recognise

 

our adaptive teaching methodology and refer their students to us for career guidance and

 

preparation . 
     Our Constant efforts to provide good quality of educations for competitive exam preparations enables our students to secure good rank in Most Government Nursing officer recruitment examinations and confirmed nursing seats in reputable

 

institute like AIIMS, JIPMER

 

and RAKCON.
      Nowadays nursing coaching institutes show mushroom growth trend with compromised Quality of services. Our continuous efforts and study growth in nursing competitive industry with  High quality of educations for limited students with multi faced development system makes us stand unique with high success rate in Nursing population.We stand for academic excellence and holistic growth of the students.  Good Quality Nursing Education with Unique Concise study Material , Hand Written Note , Clinical pearls and High Yield Question Bank with Answers along with Rationale. 
      We provide industry leading smart education to our students in field Nursing, English Language and  Career Guidance for foreign aspirants. We polish our students to achieve demands of ever growing health care system with scientific tools of education and adult learning principles. We train our students with latest updates with clinical skills so that they can perform better when they care patients  and teach others . 
     Metier Institute conducts Short term special crash course targeted towards special recruitments like AIIMS, JIPMER, NIMHANS, ESIC , RRB and DSSB. We conduct Crash courses on many other Private institute/ Universities like SRM Chennai, PSG coimbatore and Puducherry. 
    We offer News and Updates like upcoming exams/admissions /vacancies/results via social media like Facebook and WhatsApp groups. 
Limited seats with high success rate in leading nursing entrance examinations.

Experienced & Renowned faculties.

Individual attention & group discussion.

Online based smart test modules (do it from mobile test)

High yield MCQ discussion and daily mock test.

Concise Study materials with practice MCQ booklets.

Study Hall with free Wi-Fi & Library with reference books .

LED Smart Class rooms with live Web sessions & Audio room for English classes.

Coaching center located at  easy approach location : Chhattarpur.

Flexible Class timing for working nurses.

Career Guidance during study in Delhi

Hostel facilities available on demand.

Special Whatsapp & Facebook page to know about recent updates & staff nurse vacancy in India.
There is no substitute to hard work, you must have heard but hard work accompanied by smart work is the key to excellence in the present world of cut-throat competition students generally find themselves in the ocean of the confusion and dilemma when it comes to preparing for IELTS/ OET/Staff Nurse/Tutor Competition. Here at Metier, We truly understand that the outcome is always in the hand of students; but we also believe that it is the teacher, who can truly direct the student to achieve the desired goal.
To ensure your success in any nursing competition, IELTS or OET examination, we have designed our coaching programme in a scientific manner that develops both your knowledge and your problem solving ability. To achieve this, we have a Team of Experienced and most renowned faculty members. Our faculty members are dedicated and devoted individuals of highest caliber with a genuine concern for building your future, the academic environment at Metier.
"WORLD RECOGNIZE YOU ONLY WHEN YOU BECOME SUCCESSFUL"
Wishing you success always